Our Central Library
Knowledge is the wheel which keeps the vehicle of education in a revolving flow of motion. Our libraries are the centers of knowledge and our books are the vessels which provide students with the most enriching learning experience. They are equipped with the most modern facilities and amenities, designed to make every reading session highly fulfilling and completely engaging. Not only do we provide our students with the highest form of comfort, but studying with our libraries exposes them to the current updates in the field of science, engineering, medicine and humanities. To guarantee our students with the best form of convenience, our digital libraries and e-resources provide an easy access, giving them an ambiance of PU libraries anywhere and everywhere. The library also features well structured Book Bank Schemes whereby students can conveniently borrow text books for one academic year or for a semester, based on the needs of the students.
Spotlight
GKU Service Updates
Get Personalized Book Bundles
Poetry Month: Explore GKU In Verse
COVID-19 Vaccination Information
150000+
Books
500+
ARTICLES
3000+
RESEARCH PROJECTS
10K+
STUDENTS
LIBRARY FEATURES
Library Card
E-Books
Online Books Issue Anytime
GKU Multilingual Resources
Remote Accessible Resources
Newspapers, Magazines & Databases
Remote Research at GKU
Get GKU Updates
Detail Of Books And Journals
Guru Gobind Singh College of Engg.
| Name of the Department | Total No. of books (Volumes) | Total No. of Journals |
| --- | --- | --- |
| ECE | 3898 | 8 |
| CSE | 233 | 4 |
section heading
| Name of the Department | Total No. of books (Volumes) | Total No. of Journals |
| --- | --- | --- |
| BCA | 234 | 3 |
| MCA | 87 | 7 |
University College Of Commerce & Management
| Name of the Department | Total No. of books (Volumes) | Total No. of Journals |
| --- | --- | --- |
| Profit | 4343 | 43 |
New Arrivals
Intermediate Market Leader
by David Cotton
Mistakes Were Made (but not by me)
by Carol Tavris
Mistakes I Made at Work
by Jessica Bacal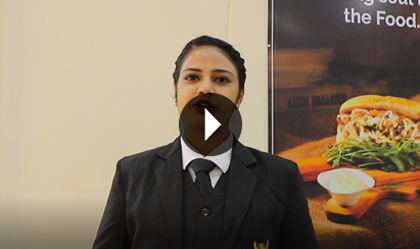 What Our Students Say About Us!
Satvir Kaur | BSc. HM Student
I am doing BSc. in Hospitality and Hotel management in Guru Kashi University. My university has awesome infrastructure and best faculties to train us in all aspects of hotel management. Thanks Guru Kashi University.
Contact Our Librarian For More Queries